There's a new Real Housewives show, and it's truly addicting. We're only two episodes into The Real Housewives of Salt Lake City, and these women are bringing the drama. One of the most jaw-dropping situations centers around two of the housewives – Jen Shah and Mary Cosby – and it involves a hospital smell.
There is drama between Jen Shah and Mary Cosby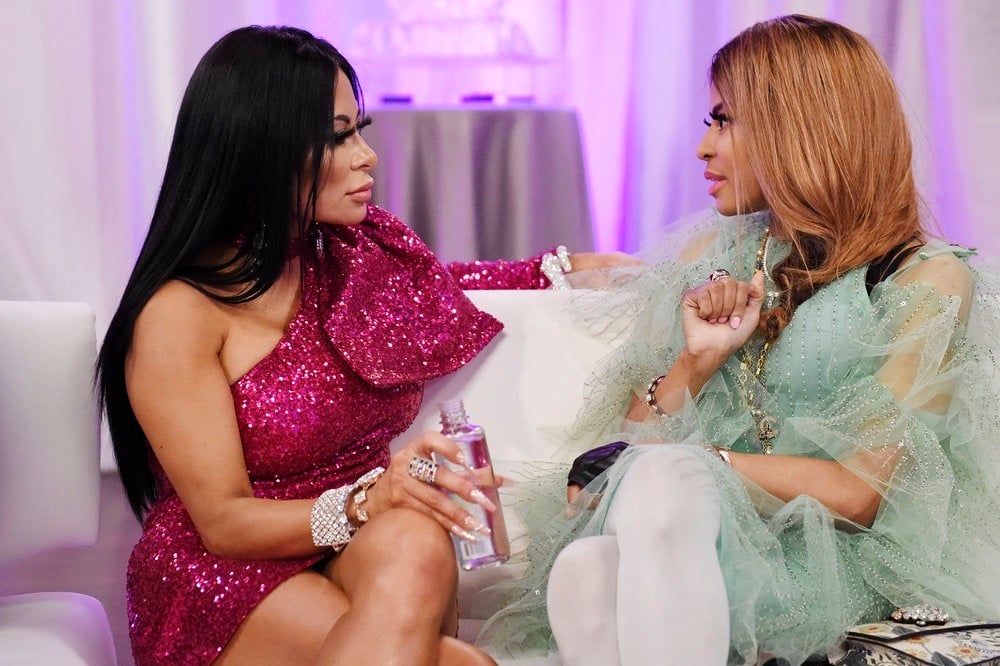 Jen and Mary were pretty close before, but that's all in the past. Mary apparently made a comment that Jen really didn't appreciate. They met at a restaurant, and the two housewives obviously greeted each other. Jen had just gotten back from visiting her aunt in the hospital who had to have her legs amputated.
"Mary knew what I was dealing with, for her to say those comments to me like, you're just flat out being mean," Jen says about the whole thing.
In the premiere episode, Jen throws a rocking party in honor of Meredith Marks' birthday. Mary gets an invite and shows up, but when the two sit down to talk, it's a pretty drama-filled scene. Mary reveals that she had 12 surgeries in the past to have her "odor glands removed." She adds that it was "the worst experience" in her life, and it's why she won't go to a hospital now.
'I just smelt hospital that's all'
Jen says that Mary was "being mean" by making that comment. Keri, Jen's friend, who supposedly overheard Mary's dreaded comment that she "smelled like hospital," gets called over, and straight up says that she heard Mary say that.
"I just smelt hospital that's all," Mary tells Jen. "It wasn't to be mean."
At one point, Mary tells Jen's friend, Keri, that she can "be quiet," and even mentions that she can "leave." Jen eventually gets up and goes to her room, clearly heated. In the second episode, it appears she's still reeling from the whole thing.
Mary walks in when Jen and her friends are discussing the situation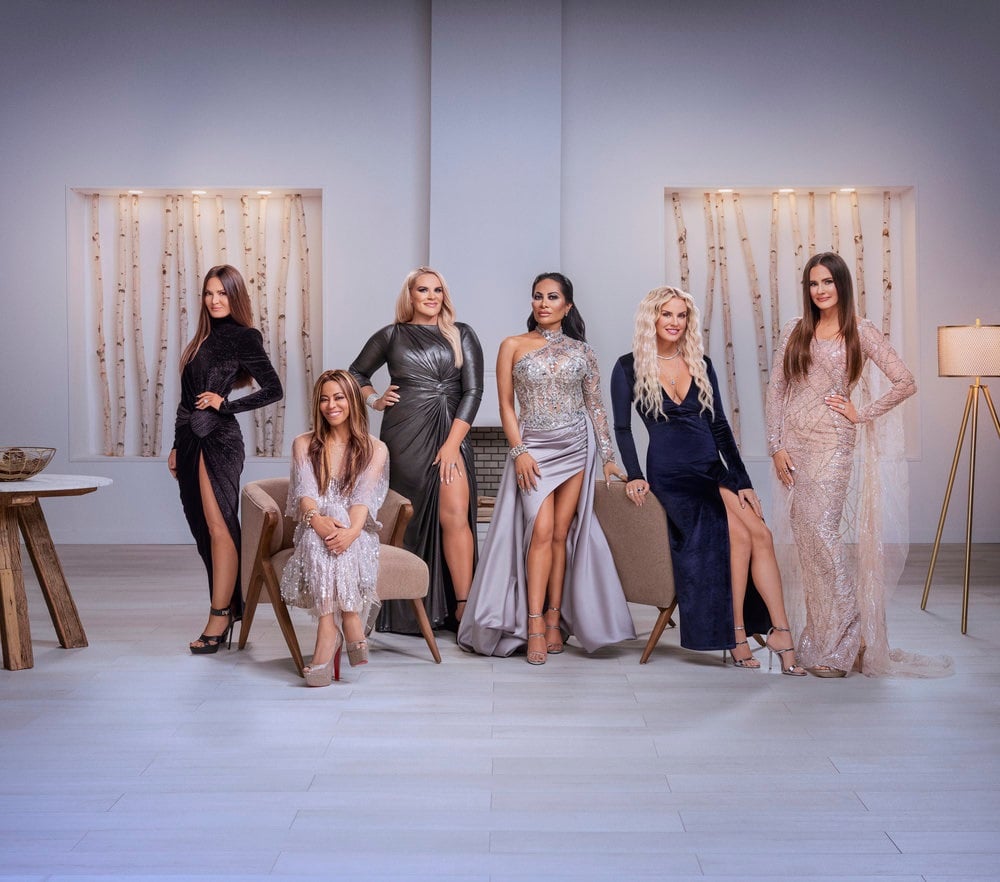 Jen relays her opinions to her hair stylist, Cami, in a truly heated way. "What is your point of saying that? It's to f****** be a f****** evil a** b**** and just say something. Who the f*** says that s***?" Jen says, truly upset in the moment. She also mentions that she defends her family. A few people come into the bathroom with Jen, including Heather Gay and Jen's friend Keri.
"And she's in my god**** mother******* house," Jen says. She also mentions that Mary looks like a "Christmas tree" based on the outfit she wore to the party.
However, during the conversation, Mary walks in as Heather is asking if Jen wants to talk to her about the situation. "Well welcome, on cue," Heather says. "Talking about the hospital. Why did you say that?" She even clarifies for Mary, "That she smelled like hospital," when for some reason it isn't apparent what she's talking about.
"I didn't say 'she' I said 'it' smells like hospital in here,'" Mary says. When Heather asks "But why?" Mary says, "Because it did."
Mary apologizes to Jen
Mary goes on to relay her story of being in a hospital for a month previously to have her "odor glands removed." She adds: "I could not take that smell," in regards to the hospital. "It got taken back to her as if it was derogatory."
Jen says that hospitals bring back bad memories for her as well, as she reveals that she watched her father die in one. Meredith walks in, saying they should all have "fun," but Jen isn't having it.
"No Mary, but you know what? Because you're so dismissive…" Jen says. She also adds that Mary doesn't want to talk about it when it's her fault.
"What's my fault?" Mary asks.
"My aunt got double amputated and you said 'You smell like hospital,'" Jen tells her. Jen also mentions that she isn't "upset," but she's "hurt."
Finally, Mary apologizes, but Jen doesn't seem too convinced. "I'm sorry if I hurt you," Mary says. "I would never want to hurt you." She goes in for a hug, and they embrace, but Jen tells the cameras she thinks the apology is kind of "bull****," but she tries to accept it to salvage the night.
Mary Cosby did apologize, but it's unclear if their friendship will be as strong as it once was now.
Source: Read Full Article