The 2020 presidential election finally has an end in sight, and Selena Gomez just got real about how this year is her first time voting.
During an appearance on Voting Power Hour, Selena opened up about how she hasn't always been politically engaged when it comes to casting a ballot. When "super texter" Sam J. from Michigan asked Selena about her first time voting, she grimaced a bit while saying, "Honestly, I'm not ashamed to say this, but I kind of—this was my first time."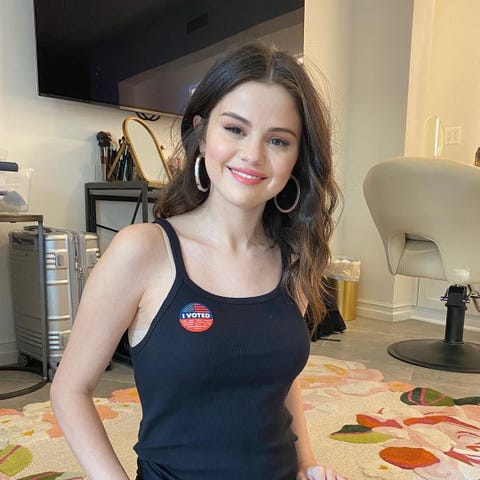 Explaining why, she added:
Sadly, this is a common feeling that many people share. But please know that your vote does count, and it's vital that everyone who is able to casts their ballot in this presidential election as well as in their state and local elections, which usually don't have as big of a turnout.
If you didn't vote in the last election, there's still time to register and vote in this one. Check out these handy guides for the election, first-time voters, and coming up with a voting plan for November 3:
Source: Read Full Article